Sour Curd – Khatti Dahi – What All Can You Make
Sour curd is a common issue that we face in our daily stint with kitchen. Find out recipes which can positively use sour curd to its benefit.
Anil Gupta
Updated 5 Nov, 19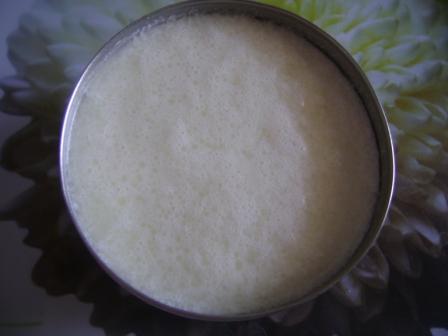 Sour curd is a common issue that we face in our daily stint with kitchen. There can be various reasons behind your curd getting sour ..and the warm weather being the most notorious…
Some people might just throw the curd away like I did when I was all alone on his one of the business trip. This happened because of my lack of knowledge (I did not even bother to consult back home).
But, now i know that there are many things that we can prepare even with sour curd. Food is precious…It should never be wasted.
Most known things that we can immediately think of for using Sour Curd are
Indian Kadi – This is one of the most common North Indian recipe that the Sour curd will find its way. You can try Imli Aloo Kadi (a completely new taste and i am sure you will like it) or the conventional Besan Kadi with Pakoda. You can also try the Moong Dal Kadi – This kadi has the same taste but the Pakodi's are much softer and better in taste than the conventional Besan kadi.
South Indian Idli – Although the Idli is basically a south Indian dish and one of the most popular and healthy breakfast there, its equally popular in North India too. This one also needs Sour curd as its main ingredient. Some of the recipes that i like from my wife's kitty are Basic Rava Idli, Gur (Jaggery) Idli – A unique Idli with a blend for North Indians and mostly eaten in winters, Daliya Idli – A good recipe specially for kids and those who do not like to eat daliya in its boring version. Try this Daliya idli and you will fall in love with Daliya.
Some uncommon recipes where Sour curd can really make a difference:
Chutneys: Since most of the chutneys are sweet and sour in taste, Sour curd can simply be added to any of them to enhance the sour (khatta) factor. The rule of thumb is to use Sour curd instead of normal curd in any chutney if applicable. Some of the most popular chutneys are:

Coriander Chutney – The green chutney that you simply love to eat in restaurants has the curd added to it. If you are wondering how you can re-create the restaurant style green chutney magic, you can check out our secret restaurant green chutney recipe. Also, If you use the Sour curd in this recipe, it can simply add to the taste.
Coconut Chutney – Add to Coconut chutney to get a bit of tangy flavor.

Dahi Aloo – You can can certainly add Sour curd to Dahi Aloo recipe. It is a great sabzi to enjoy with delicious Pooris.
Dahi Kabab –  They are one of my favorite and you will find them on most of the restaurant menus. Sour curd can definitely be an important ingredient in Dahi Kabab.
Paneer Gravies – You can add Sour Curd to any Paneer recipe if you like the tangy flavor. It is advisable to reduce the quantity of Tomato in the recipe (if applicable) to keep the tanginess in control in combination of sour curd.
Khatti Dal (Sour Lentil) – This is another unconventional recipe but is mostly found in good restaurant's menu. You can add Sour curd to any dal (yellow, black or any other) to add the Khatta adjective to it!
Dough for Bhatura/Naan – Planning to make Chhole Bhature at home? Try Sour Curd and it will certainly boost the fermentation process for the dough. I love eating chhole Bhature and Naan. And If you are interested in knowing the secret of making Naan at home without a Tandoor, you have come to the right place.
Instant Dosa – As suggested by our guest Pavitra in the comments, looks like Instant Dosa is one of the thing which can certainly benefit from Sour Curd. Ragi dosa, Oats dosa, Semiya dosa, Maida dosa and many more varieties of instant dosa can be made using Sour curd.  Thanks Pavitra for the suggestion. We would definitely like to try all of these in our kitchen!
I know that the list above is just a small one and what a novice cook like me could have thought of. So, i have decided to update it as and when i get to know more options.
It would be great to know the options from your experience also. Please do share what you have tried and normally make with Sour Curd/Khatti Dahi.
Related: How to make Curd at home – Easy and simple process