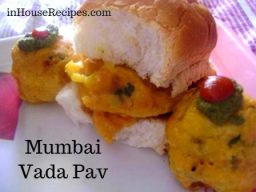 7 Apr, 18
veg
Easy
Vada pav (Wada Pav), is a popular snack famous in Maharashtra, India. Easy to follow recipe for making the restaurant style snack in your kitchen.
0
Recipe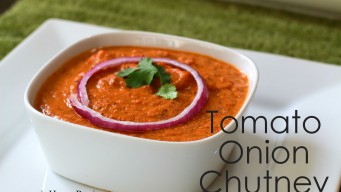 2 Mar, 18
veg
Easy
Tomato Onion Chutney is a unique blend of Dals, Tomato, Onion. It has a taste of tadka but served as a chutney. Easily substitute it as a main sabzi.
0
Chutney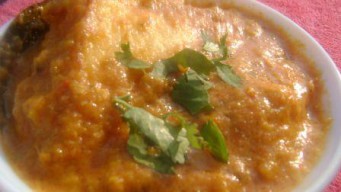 11 Jan, 18
veg
Easy
Paneer Pasanda is a great way of eating our favorite Paneer. It is a stylish paneer dish which is stuffed with spices and fried to make it quite filling.
0
Recipe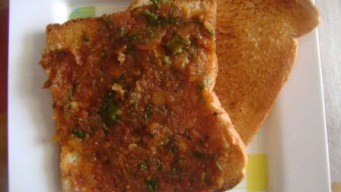 11 Jan, 18
veg
Easy
Spicy Tomato Spread is quick 10 minutes recipe. Bread slice, easy vegetables found in every kitchen are used to make fast healthy breakfast.
4
Recipe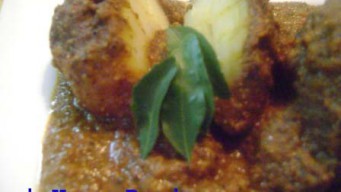 11 Jan, 18
veg
Easy
Dumdama Aloo is a modified version of Dum Aloo. We have used whole spices more than the conventional ones to make gravy exhibit strong flavors.
2
Recipe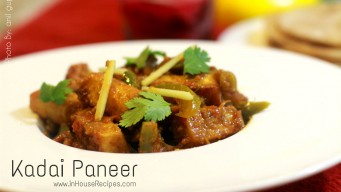 11 Jan, 18
veg
Easy
Kadai paneer is a blend of Paneer, Capsicum and Indian Tadka. Our tried and tested restaurant style recipe can bring unique taste right in your kitchen.
0
Paneer