Video
Here are all our videos that we have shared for tried and tested recipes in our home kitchen. These videos are in Hindi with most of them having English subtitles for easy understanding.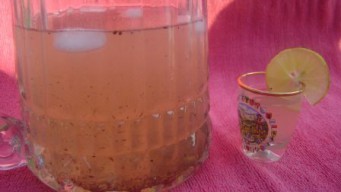 11 Feb, 14
Shikanji has always been my favorite drink to refresh from that scorching heat in summers. It is truly a healthy drink with lemon and cumin seeds. Better than your colas and other drinks which contain pesticides!! It hardly takes 2-3 minutes to make this drink. Enjoy and serve it to your guests too… Be healthy.. … Read more
0
Recipe
11 Feb, 14
I know that Baigan ka Bharta needs no introduction. It is simply the best dish which can be made out of Baigan (Egg Plant) – The king of vegetables. We all have grown up eating the delicious and mouth watering Baigan ka bharta of our mom's hands. I know a strange person who had never … Read more
0
Recipe
11 Feb, 14
Aloo Methi is an easy and quick to make dish. It is best enjoyed with hot chapati. Fenugreek (Methi) is generally a winter vegetable and helps keep your body warm. Fenugreek is also a green vegetable and we have always heard that green vegetables are good for health. Enjoy! Aloo Methi Recipe – Potato And … Read more
0
Recipe
8 Feb, 14
दिल्ली शहर मे बिना सूजी गोल गप्पे खाए और बिना चटपटा पानी पिए खरीददारी अधूरी लगती है| यह मुंबई मे पानी पूरी के नाम से जाने जाते है और कोलकाता मे पुचका|
3
Recipe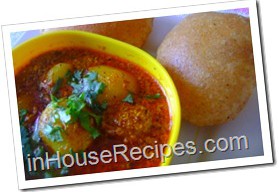 7 Feb, 14
Dahi wale aloo sounds interesting. These are potatoes dipped in spicy gravy made with curd or dahi. You will simply love the spicy curd gravy in your dinner.
0
Recipe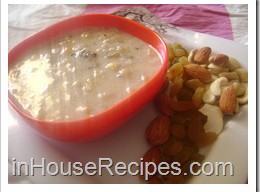 7 Feb, 14
Makhana Kheer Recipe Makhana Kheer Recipe This video is in Hindi with english subtitles. यह विडियो हिंदी में है| Makhana kheer is a special kheer made with the main ingredient as Poopy seeds (Makhana in hindi). It is mostly made in the fast of Navratri. Rich in taste and energy, you can enjoy it anytime … Read more
0
Recipe