Increase Paneer Shelf Life By Submerging In Water
Increase the Paneer shelf life by keeping it submerged in water and you can use it for 8-10 days when refrigerated. Water should be changed every day.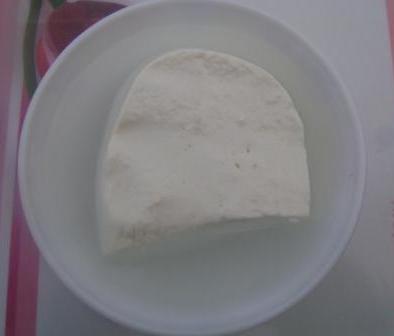 Increasing the Paneer shelf life is a main issue that we face in our day to day kitchen life. You would have experienced that Paneer starts to die away as soon as bring it home. It will not live for more than a day or two even if you refrigerate it.
You get it from shop and it will start to turn sour quickly. But, don't worry. We have a pretty simple tried and tested solution at hand.
Increasing Paneer Shelf Life
You can take a bowl and keep the Paneer submerged in plain normal water in it. Note that the Paneer should be submerged in water completely i.e. till its head. This can help it retain its freshness for almost 8-9 days when refrigerated. Yes, you read it right 8-9 days. The water prevents Paneer from getting sour.

I am sure that you would have seen the local Halwai (Sweet seller) doing this to keep the paneer fresh. This is the same thing that we are also trying to do here.

Related: Is Cottage Cheese equal to the Indian Paneer?
What you need to keep in mind while using the above solution:
The water should best be changed every alternate day i.e. if today is first (1st day), then you should change the water on 3rd day and so on else the water itself will spoil the Paneer. Changing water everyday is also not a bad idea.
The bowl should be kept in refrigerator. No need to keep it in freezer. The normal refrigerator is fine.
Cover the bowl with lid. Do not keep it open.
I hope this helps you to increase paneer shelf life.
Are you a Paneer fan? I am and simply love eating Shahi Paneer and Paneer tikka masala.
Basics
Paneer