Remove Green Chili's Spice And Retain Its Flavor [Video]
Another useful tip that helps me in more than one way. It is a perfect example of "ek teer se do nishaane" (One solution solves two problems). Most of the recipes have Green chili as their ingredient and people who don't like to eat spicy food do not like the extra chilliness that green chili … Read more
Another useful tip that helps me in more than one way. It is a perfect example of "ek teer se do nishaane" (One solution solves two problems).
Most of the recipes have Green chili as their ingredient and people who don't like to eat spicy food do not like the extra chilliness that green chili can add.
My husband falls in the same category. And hence, my mother in law has found this alternative which would add the flavor of Green chili without adding the chill to the dish.
If you also have a tip that could achieve the same result, please share in the comments for everybody's benefit.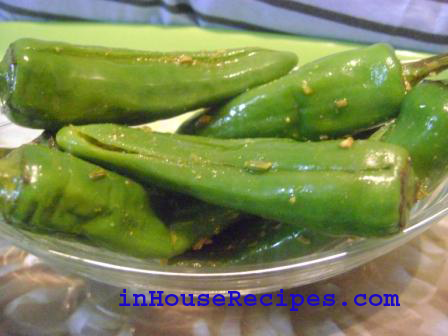 Quick Tips
Video