How To Squeeze Lemon For Maximum Juice Easily [Video]
This simple but useful tip talks about how to squeeze lemon to extract maximum lemon juice without using the lemon juice extractor.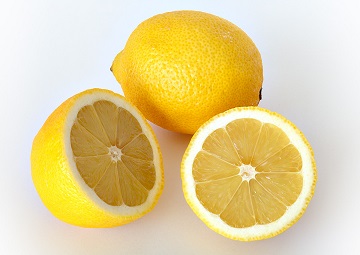 Squeeze Lemon? Is this the task given to you by your mom or wife every time you land up in kitchen by chance? And then you are questioned about wasting the lemon half squeezed. Isn't it? If yes, then here is a simple to make your task simpler.
This small but useful tip is about squeezing the maximum lemon juice.
It is one of the everyday task in our Kitchen and we normally use the Lemon extractor. But this tip is for scenarios where we do not have the extractor available or the size of the Lemon is too big to fit into the extractor.
I faced the latter situation when i bought Lemons in USA. The size here is much bigger and the i did not have the extractor for them. Also, my muscle power could only extract half of the juice and rest was wasted. So, i tried using a Fork to find if it can help me extract some more of the usually wasted piece of Lemon and it looks like it works! It would be interesting to know how you do it when you do not have the lemon extractor. Do share your tips and tricks in comments and we would love to feature them in our videos (with proper attribution to you).Thanks for being with inHouseRecipes.
Squeeze Lemon Juice Video – Hindi With English Subtitles
Squeeze Lemon Juice In Words
Prep time:
Cook time:
Total time:
Yield: 1 Lemon's Juice
Ingredients
1

Large Lemon
Method
We are talking about a simple but useful tip of extracting maximum lemon juice without using lemon juice extractor.
Take a big size Lemon and cut it down into 2 equal pieces.
Now squeeze one piece using bare hands and the other one with our simple tip.
Squeezing first one as much as you can. But, you can extract much more juice if we use the simple trick.
We will now use the other piece of Lemon. The trick is to use a Fork and simply squeeze the Lemon.
Keep moving the Fork and squeezing the Lemon (as shown in the video) and you will see a much better flow of Lemon juice.
This also involves comparatively less effort in squeezing the Lemon as you just have to move your both hands
You can now compare the quantity of Lemon juice extracted.
Now, if you use the fork trick on the first piece of Lemon, you can still extract some more leftover juice.
I hope you would try this and share your feedback with us. Do share your own tip and tricks of extracting Lemon juice.
I hope friends you will try this recipe and enjoy.
Thank You so much for being with inHouseRecipes.com
Quick Tips
Video