Publix Vs Walmart? Which One Is Cheaper And Better For Fresh Produce Shopping?
Publix vs Walmart. Which one is cheaper for buying the fresh produce like fruits and vegetables? What about the quality comparison? Find out what we think.
Anil Gupta
Updated 8 Jul, 23
Walmart is certainly and undoubtedly the price leader in whole of USA for almost all of the items that they sell. They have their stores in every town or village, east to west, north to south and as far as i know, it is the largest company in the world by revenues. Correct me if i have wrong statistics here though
We got the chance to spend some time (around 9 months) in Florida state of USA and would like to share our personal opinion about the grocery shopping there.
Although, most of the grocery stores in USA have pan country presence and enjoy the price advantage, there are some local state stores that may well serve you cheaper than Walmart too.
Publix Vs Walmart
Yes, if you believe it or not, we found Publix stores to be specifically cheaper and much better in fresh produce quality like fruits and vegetables.Nectarines for example if selling for 2.49 per lb in Publix would have the price tag of about 2.89 per lb in walmart in general.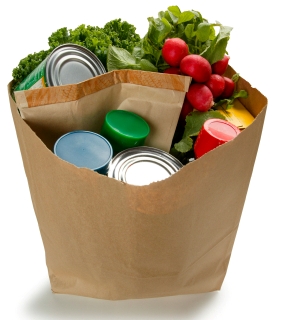 Also, the evergreen mangoes when selling for 10 for $10 in Publix were 8 for $10 in Walmart this summer.
Publix also runs much more offers on packaged food items like 'buy one get one free' which we never found in Walmart. As an example, you would find cookie packets, juices, sausages, tomato purees, potato chips etc. almost always on this offer.
Even though Walmart is also neck-to-neck with the quality of their fresh produce, they certainly were expensive by 20-50 cents per LB each time we compared fruits and vegetables.
Who does not want to save a couple of dollars if they can easily. Isn't it?
To add one more option, there is one more local Florida grocery store chain named as 'Win-Dixie'. These are considered equivalent to Publix but in reality, we found their prices to be more than Publix. So, Publix was clearly a preferred store for our fresh produce shopping.
If you are an Indian and looking for saving money on shopping for the fresh produce, we would suggest you to shop the Indian kind of vegetables specifically from an Indian grocery store. As a matter of fact, I have never seen Lady-finger (Bhindi) being sold in American stores. So, you don't have an option there.
Normally, vegetables like the Okra/Lady-finger (Bhindi), Green Bell Pepper/Capsicum (green shimla mirch), Colocasia/Taro (Arbi), Cilantro/Coriander leaves (Dhaniya leaves), Baigan etc. would be cheaper at Indian store. Other veggies like Potato, White Onion, Tomato etc would be comparatively cheaper at American store and Publix would be our choice here.
Here is the list based on the lowest price first assuming the quality to be equal among all:
Retails stores In Florida:
Publix (least expensive fresh produce),
Walmart,
Win Dixie,
Target (Most expensive fresh produce). They also feature less variety and quantity compared to above stores.
For all other stuff related to home or kitchen, we would suggest you to rely on Walmart prices as they are normally very-2 competitive if not the lowest.
Let us know your experience as well in comments. Do you have any state specific local store which sells cheaper than Walmart? Do let us know in the comments.