Gluten Free Onion Paratha Recipe – Delight For Celiac Patients [Pics]
Gluten Free Onion Paratha is a blessing for people suffering from Celiac and do not want to leave their morning breakfast without eating Paratha. Enjoy.
Maahi Gupta
Updated 15 Nov, 17
Gluten Free Onion Paratha is especially for people who are suffering from a unique allergic disease called Celiac. This allergic condition certainly mandates that you keep yourself away from eating gluten rich food items like wheat flour. Yes, Wheat flour contains gluten and we can understand that it is really hard to make any Indian dish without using wheat flour. But, to keep yourself safe and healthy and you have to avoid it.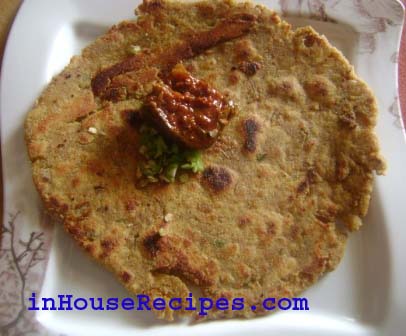 Here is a simple recipe which primarily uses Rice flour to make a paratha and hence keeps it away from Gluten. Enjoy.
Gluten Free Onion Paratha Recipe In Words
Prep time:
Cook time:
Total time:
Yield: 2 nos. Gluten Free Onion Paratha (1 serving)
Ingredients: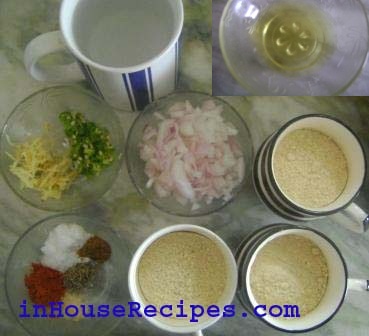 1/2 Cup (Our 1 Cup = 240 ML)

Rice Flour

1/2 Cup (Our 1 Cup = 240 ML)

Gram Flour (Chane Ka Atta)

1/2 Cup (Our 1 Cup = 240 ML)

Soyabean Flour

1 Chopped

Green Chili

2 Tsp

Grated Ginger

1

Chopped Onion

4 Tsp

Oil

1/2 Tsp

Salt

3 Pinch

Garam Masala

1/4 Tsp

Red Chili Powder

2 Pinch

Asafoetida

1/4 Tsp

Cumin Seeds

Enough

Water To make dough
Method:
Add all ingredients in a big bowl except Oil and water. Now add water in small quantity multiple times while kneading the flour with your hands. We need to make smooth and soft dough here.
Adding small quantity of water multiple times ensures that you are not spoiling your entire flour if you add more water than required accidentally.

Once dough is ready, take enough dough for making 1 paratha and give it a round shape with your hands. Coat it with dry Rice flour. Coating with dry flour prevents it from sticking to your rolling pad while rolling it into a chapati.

Heat a pan on medium flame. Add the rolled flat bread to the heated pan. Use Oil to cook it from both sides until it turns golden brown.

Once your paratha attains rich golden brown color from both the sides, it is ready to serve hot. Top it up with butter and enjoy with coriander chutney/sauce or Pickle.