Egg in the Nest Recipe – Egg Half Fry nested in Bread
Egg in the nest is a famous breakfast recipe especially for egg lovers. It is a combination of egg half fry and a bread with a hole. You can make it easily at home.
Maahi Gupta
Updated 13 Jul, 22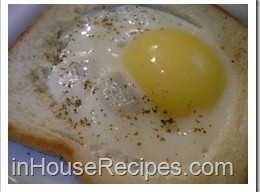 Egg In The Nest Recipe - Egg Half Fry Nested In Bread [Video]
Notes
The recipe tastes great and is a good one too for presentation.
You can learn this simple trick to get rid of blemishes on boiled egg while peeling the egg shell.