Update: Winner Announced
This GiveAway closed on 31 July, 2013.
We received about 730 comments including Youtube, Facebook and inhouseRecipes.com pages. Most number of comments were received from USA (278 approximately) followed by India (170 approx.) and Australia (42 approx.).
The most popular video with most comments was our 5 minute Dhokla using Microwave.
The results of this GiveAway had no relation to what kind of comments was written. Who-so ever had written any comment was eligible for an entry.
We listed all commentators names in an excel sheet and then chose a winner using the random function.
The winner of the giveaway as chosen randomly is: preeineeti9090. She is our Guest from YouTube. Congratulations to preeineeti9090.
Keep commenting as this giveAway is a continuous giveaway for every 15 days. A new gift item is added every 15 days and a new winner is chosen. You may get lucky in next draw!
———————————————————————-
GiveAway July 15-31, 2013 is here.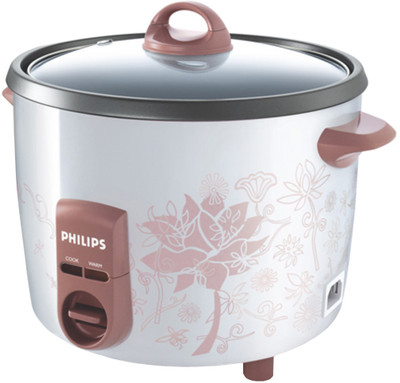 Simply comment (anything and everything is eligible) and win. This certainly does not mean that we will entertain the indecent and abusive language .
Everything else from appreciation, Hi, hello, thanks, critical review or anything else are most welcomed.
This time we are giving away the Philips Rice Cooker for our Indian guests:
Philips Rice Cooker from FlipKart.com
and our US viewers can get the Panasonic Rice Cooker available on Amazon.com.
The guests from UK and Canada will get a similar product if available in their country.
What you need to do to enter the GIVEAWAY?
Just leave a comment anywhere on inHouseRecipes.com following pages:
On this GiveAway page. Yes, the current page that you are reading.
Anywhere on inHouseRecipes.com i.e. any article. We will track your comment, don't worry .
inHouseRecipes Facebook page. Comment anywhere on our Facebook page. We should be able to see it .
inHouseRecipes official YouTube Channel. Comment on any recipe video.
The GiveAway is open until 31 July, 12 AM midnight EST (Eastern standard time). We will not consider any comments/entries made after this time. And yes, you can make any number of comments as your want. There are no requirements about the type of comment. You can write whatever you want to write but DO write!
The more you comment, the higher number of times your name would appear in the random draw list even when you use the same ID. For example, if you use your Facebook ID to comment on Facebook (1 comment) , Youtube (2 comments) and inHouseRecipes.com (3 comments), then we will add your ID in the list 1+2+3 = 6 times.
You can also comment using multiple IDs if you have on youtube or facebook. We do not have any issues. Every comments will count as a separate entity and will be added to final list.
How the winner will be chosen?
We will create a list of all the users who have commented anywhere on the above mentioned inHouseRecipes properties.
On or before 3rd August, 2013, we will choose a winner randomly through a computer software.
Rules of the contest
The contest is open to residents of India, USA, UK and Canada ONLY.
The winner will be decided by www.inHouseRecipes.com admin using the random selection computer program and the decision will be final.
Employees and relatives of inHouseRecipes.com are not eligible for this GiveAway. Their comments and names would NOT be entered in the draw.
All comments entered between 15 July, 2013 12:00 AM EST and 31 July, 2013 11:59 EST are eligible for the giveaway.
If the winner does not accept the gift or does not respond to our email within 7 days of declaration of the reward, we will choose the next random name in the list.
The winner's photo and a link to his/her own website/blog/youtube channel will be featured on www.inHouseRecipes.com's home page.
No registration is required on www.inHouseRecipes.com for entering this contest.
The winner will be sent the gift within 7 working days from the day we receive acceptance from the winner. Winner would need to share his/her valid address for receiving the gift card. No P.O. Box addresses are allowed.
Shipping charges will be paid by www.inHouseRecipes.com.
There will be only 1 winner and we will send the gift as per his/her country of residence.